Our 350 average days a year of sunny weather makes Tucson the perfect place for all things outside. So it's no surprise that road-biking is a fan favorite here in Tucson. Whether you're seeking a ride to do an all-out climb, or a scenic weekend loop—these options are aimed to please!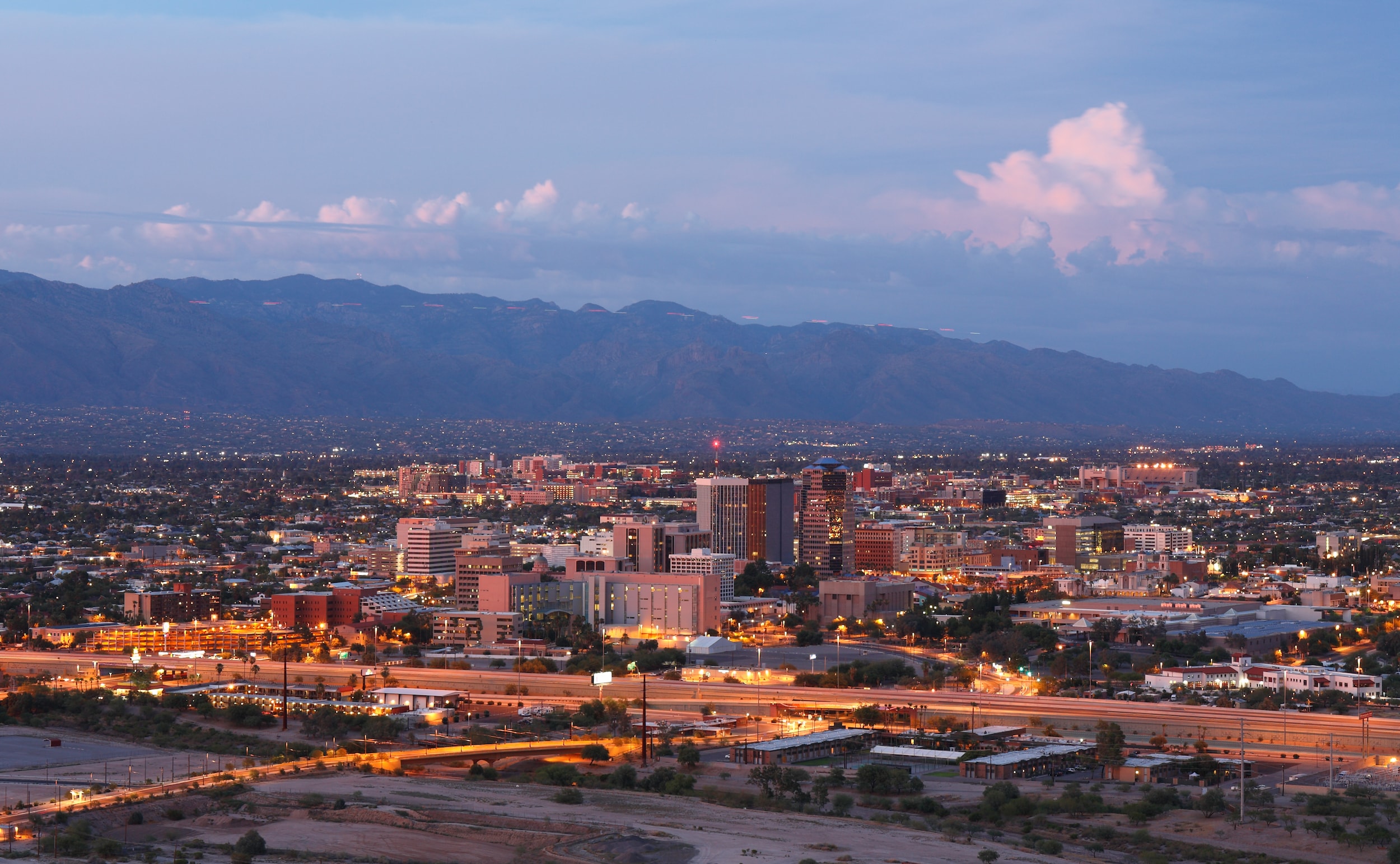 Mt. Lemon:
Procycling teams have trained in Tucson for decades, and one of their favorite rides is Mt Lemon. The continual 416% grades, smooth pavement, and wide bike lanes make it one of the best spots in Arizona. Riders gain well over 5,000 feet in vertical in under 30 miles, while enjoying the stunning scenery along the way.
The Loop:
This roundabout paved heaven is the perfect way to get around town. You can get to this interconnected pathway no matter where you are. The two fan-favorite sections follow the Rillito and Santa Cruz riverbeds—a newer section expands up the Oro Valley and connects cyclists to Catalina State Park. The safety of the loop makes it extra appealing because there are no cars!
Saguaro National Park East:
The little, 8-mile loop through the Saguaro National Park East is arguably one of the most stunning places to bike in all of Arizona. The ride is mostly flat, the asphalt is spotless, the views are undeniable, and it's great for most all abilities. There's one gradual climb, but don't let that intimidate you. We recommend riding around sunset, it makes for the perfect photo-op and the temps are a little cooler.

These rides are some of our favorites and we're so glad that we could share them with you. Speaking of favorite rides, have you considered driving home in a pre-owned ride? Not to brag, but we've got quite the extensive inventory of vehicles looking for their forever home. With the right owner, you'd never know that your next car has been on the road before. See our entire online inventory that you can browse through before even stepping into our dealership. When you're ready, visit us at Larry H. Miller Volkswagen Tucson.