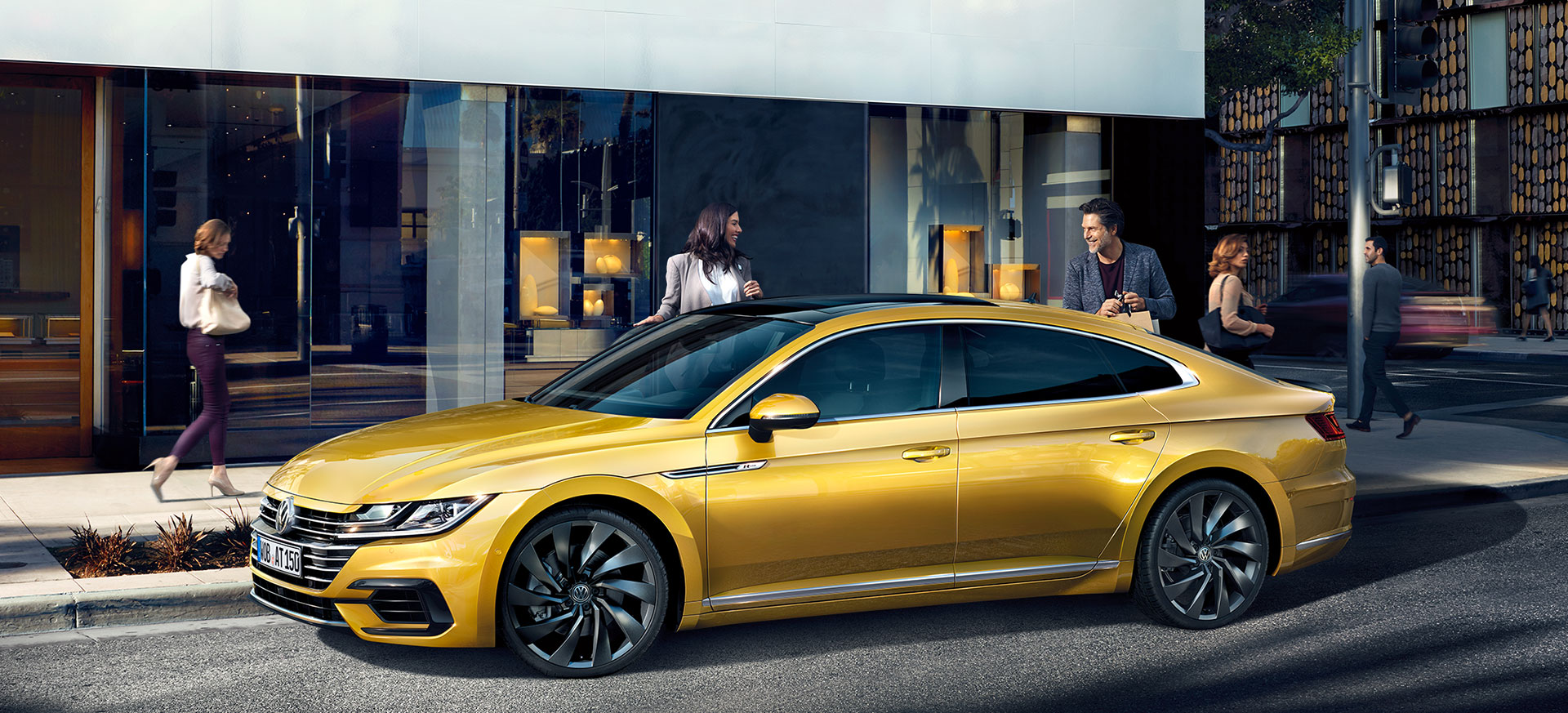 When you consider the current trends in the automobile market, it seems pretty foolish for Volkswagen to release a new sedan. The crossover is king these days across the U.S., and while the new Arteon—expected to hit markets in June 2018—does not answer the call for more fuel-efficient options in the wake of Dieselgate, it does give the seemingly outdated lineup a new face. We'll let the Atlas and Tiguan continue to fight the battle of the crossover while this latest addition to the lineup sets the stage for a new era of sedans.
MOVING FORWARD
In the onward and upward spirit, the Arteon quite literally brings a new face to VW. Set to replace the Passat CC, released back in 2008 to meet the automotive fashion of the time for coupe-like sedans, this model offers high fashion without the price tag. This new model will appeal to a more sophisticated subset of customers who are looking for more luxury while driving.
As VW's customer base continues to age, the brand needs to provide a model that will appeal to the more cosmopolitan-minded demographic. The Arteon certainly checks many boxes in terms of an overall enlightened design. With its long sweeping lines and more substantial exterior design, it is a clear departure from the Passat.
SPACE TAKES ON NEW MEANING
With a wheelbase of 111.7 inches—five inches longer than the Passat—the Arteon is much more luxurious in look and feel. This same increase in space continues to the interior as well with a roomy backseat allowing for more leg room. Say goodbye to uncomfortable passengers.
Finishes and materials are similar to those found in the Atlas, which prove to be both durable and high-quality. The luggage space in the unconventional hatchback design allows for more room to load up the things you need without sacrificing space for your road trip companions. The wider and longer wheelbase also allows for the compartment to be sunken for more vertical space as well.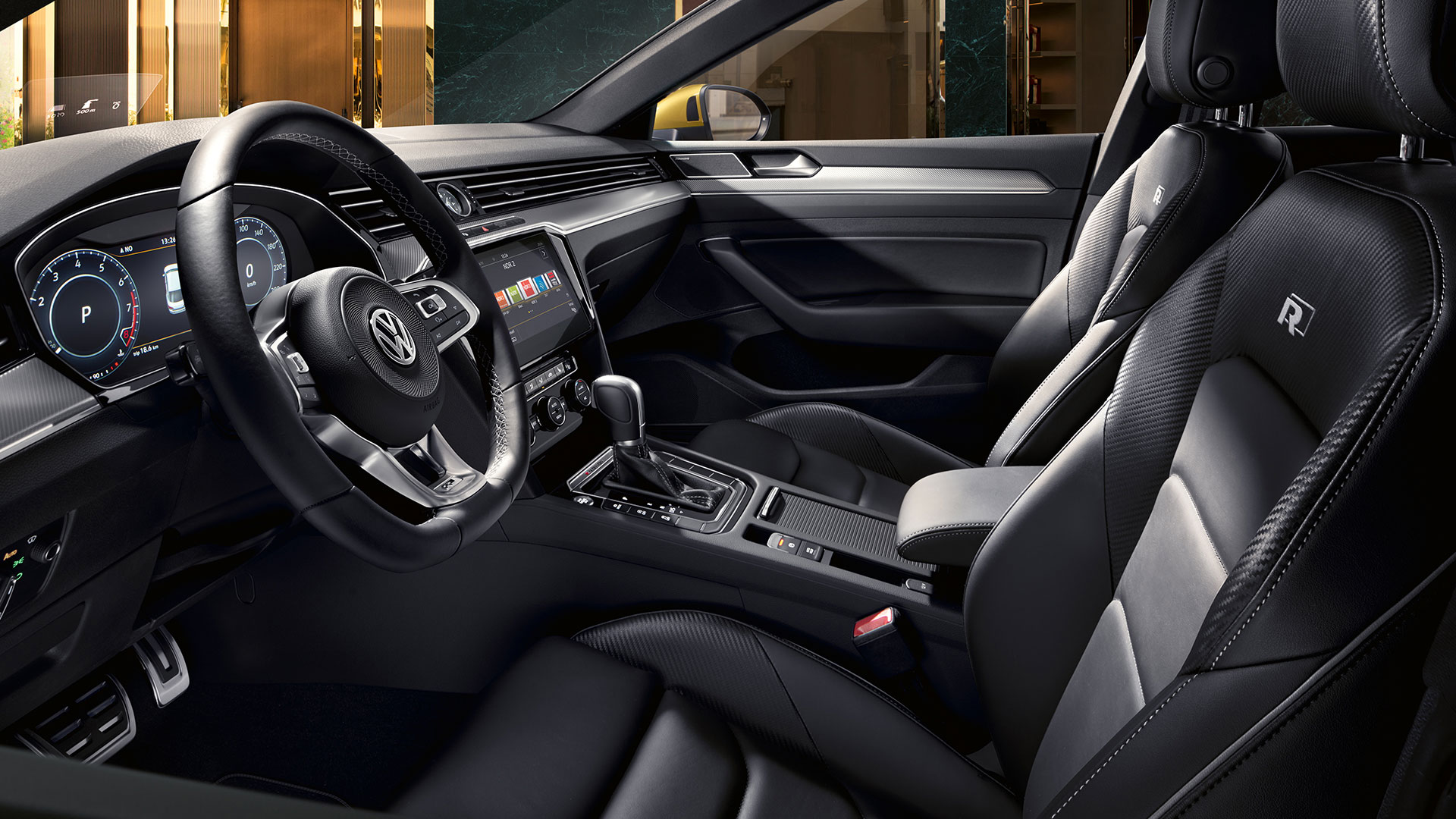 UNLOCK THE BEAST WITHIN
Available in three different configurations, the Arteon will be available with unlimited options in terms of power and handling. Whether you are looking for a sporty ride, or a more luxurious experience, the Arteon will be able to deliver exactly what you are looking for.
When you are looking for a Volkswagen, there is no better place to visit than
Larry H. Miller Volkswagen Tucson
—your one-stop shop for the best customer experience in town. We make it our top priority to be the best place in town to do business. Come see us and place your hold on the new Volkswagen Arteon today!