You might either be too young—or not born yet—to remember the classic Volkswagen ads from the 1950s and 1960s. Volkswagen had many simple yet brilliant ads that got a lot of attention. One of them being the Volkswagen "Think Small" campaign.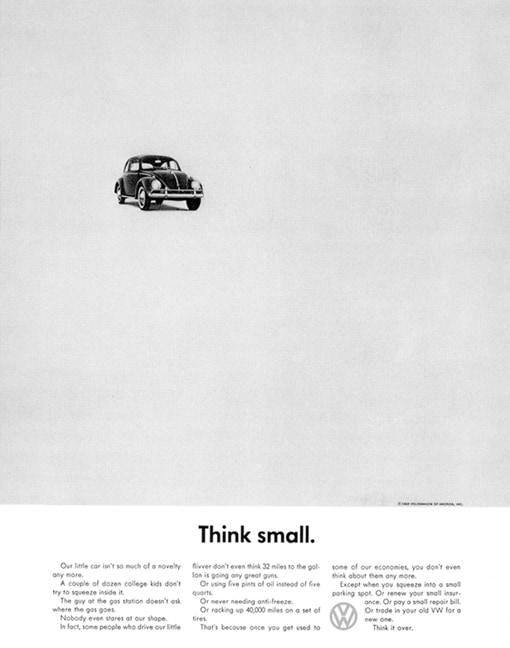 Who knew that the Volkswagen Beetle would become a best-selling car? When the "Think Small" advertising campaign was launched in America, the Beetle became one of the biggest-selling foreign-made cars in the '60s. How? Great design and marketing. It was named the best campaign of the century by
Ad Age
.
Here's a brief overview.
Volkswagen hired the Doyle Dane Bernbach ad agency to create a campaign to introduce the Beetle to the U.S. Market in 1960. The current marketing trend was building bigger and better cars for growing families. Every other automaker was creating car ads that were more fantasy than reality.
Then out came Volkswagen's "Think Small" campaign. These ads introduced the Beetle as simple and realistic. The ads connected with consumers on an emotional level and they could relate. Year after year, the Beetle ad campaign continued to convey its message to the people and win their hearts. The Volkswagen campaign has had a lasting impact in the advertising world and even now it's still a standard practice to use emotional appeals and simplicity to market products.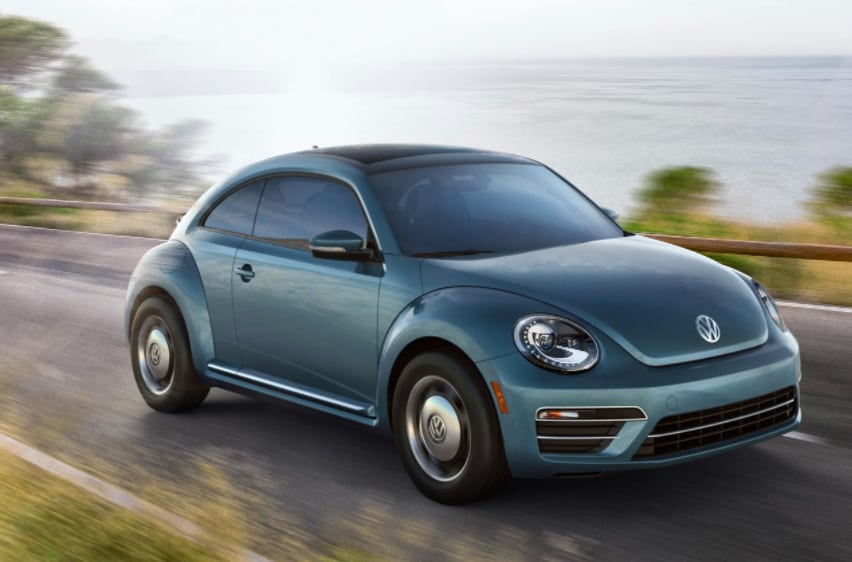 The iconic Beetle is loved all around the world and is still around today—better than ever. If you want to discover what's new with the 2018 Beetle, stop by Larry H. Miller Volkswagen Tucson for a
test drive
and see this iconic beauty in action.