Let Larry H. Miller Volkswagen Tucson help you get the car loan you need!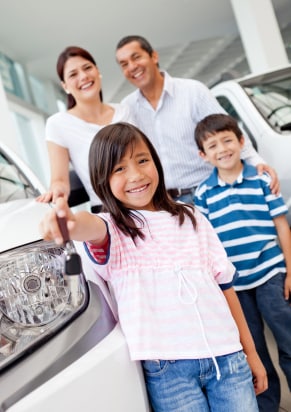 At the Larry H. Miller VW Finance and Credit Recovery Center, we understand that bad things happen to good people. We're not out to judge, we are here to help. One of the benefits you get from buying a car from a large, family-owned dealer group is that we've developed strong relationships with lenders, manufacturers, and of course, our customers, and we want to help you get a nicer, newer car, whatever your credit score.
Don't forget, though: we're not just Volkswagen! We have many makes and models of gently used cars, trucks and SUVs to choose from. Our goal is to help you afford the car you need. We want to help you through tough times with safe, reliable transportation, and a car loan that fits into your budget.
Contact a Credit Specialist

Here at Larry H. Miller VW of Tucson, it's all about you and your needs. Whether you have less than perfect Credit or no credit at all, our Auto Credit Recovery Center in Tucson can help you rebuild a healthy credit profile. In most cases, we can even include protection for the vehicle to keep money in your pocket. Even if you've had up to two bankruptcies, two repossessions, or just started a new job and have little or no money down, we offer all sorts of different Volkswagen financing options. And we'll help you fit your monthly car payments into your budget. Call us today at 520-308-6925 to talk about getting a car loan with one of our friendly credit specialists to see what we can do for you. We look forward to helping you.
What should I bring with me to get a car loan in Tucson?
When you arrive for your car loan appointment, please bring the following items with you:
Proof of income
Proof of residency
Six references
We look forward to helping you get the car loan you want to buy or lease the new or used car, truck, van or SUV you need. We're Larry H. Miller Volkswagen Tucson, and we really care about our customers and their needs. The credit challenged car loans we offer are just one more way we like to help. A car loan is one of the best ways to build or rebuild your credit.

---