2019 Volkswagen Jetta Sedan Arrives Amid Enthusiastic Praise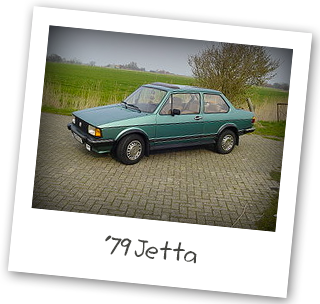 While there will always be the "good ol' days" reminiscers, in general, people love new things-especially when it comes to cars. That's why the new redesign of the classic, clean, and practical Volkswagen Jetta sedan is such a big deal.
The Jetta has been around in some form or another since 1979-and by this point, Volkswagen has been able to sell more than 17 million of them. So, the nameplate is nothing particularly new, but when it comes to the underpinnings, the powertrain, the features, and the obsession with technology, there's a lot to look forward to in the newest 2019 VW Jetta.
See All Volkswagen Jetta For Sale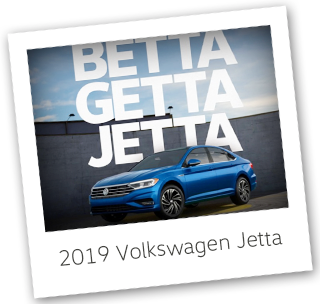 New for 2019
One of the new additions for the seventh-generation 2019 VW Jetta is catchy-maybe too catchy-marketing phrase: "Betta Getta Jetta". No, it doesn't actually have anything to do with what's new for the car, but it'll definitely get stuck in your head.
For actual new updates, major announcements include a move to a new platform; a lower starting price (yes, really-how many new cars are less expensive than their previous generation?); a slightly larger body; a slightly smaller trunk; new transmissions; a newer leather interior option; a softer-touch cabin; and a host of upgraded interior tech options. It's a smart new move for a compact car that's long been a favorite in the semi-premium market.
Trim levels for the Jetta model include the Jetta S, SE, R-Line, SEL, and SEL Premium. We can expect to see a 2019 Jetta GLI-the more-powerful sibling within the lineup-come out to play within the next year or so.

Volkswagen MQB Architecture
The adoption of the VW Jetta model's new global MQB platform (Modular Transverse Matrix--or, in German, "Modularer Querbaukasten") is a welcome change, and very likely one of the reasons that the new generation actually offers a very small price cut. The purpose of this new architecture was the streamline the creation and production of a huge range of new cars and SUVs without needing to spend excess time--or money--on constantly building new foundations. The ease and flexibility of being able to seamlessly integrate a variety of powertrains, features, and technologies into the same general platform gives VW the freedom to dedicate more cash and more manpower to car design, feature functionality, and advanced engineering goals. This platform first landed in the US underneath the redesigned VW Golf a few years back, and the new Jetta will be the sixth Volkswagen model to be built on the MQB vehicle architecture on our shores.
In short? By saving money on a super-flexible VW Jetta platform, we may be seeing more major upgrades and updates for this small sedan in the coming years.
VW Jetta Engine and transmission
New trims within the lineup come with a standard 1.4-liter turbocharged four-cylinder engine, good for 147 horsepower and 184 pound-feet of torque. The previous generation offered three different turbo engines; the new generation drops the 1.8-liter turbo, and Volkswagen is keeping the lid on the future of a 2.0-liter turbocharged 2019 Jetta GLI.
The standard engine is paired either to a 6-speed manual standard on (and only available on) the base-model Jetta S or to an 8-speed automatic with manual shifting mode (standard on all other trim levels). Thanks to some smart engineering, both the stick and the auto offer the exact same fuel economy ratings: 30 mpg in the city, 40 mpg highway, and 34 mpg combined. VW Driving Mode Selection options let you fine-tune performance and handling, to a point, based on your preferences.
VW Jetta Performance and handling
The Jetta is Mr. Manners--so, while you can expect energy and great acceleration with virtually no turbo-lag, you probably shouldn't expect to be swept off your feet and blown away. It's not quite as sporty as the Golf, but that's really the job of the Jetta. This practical and modest-minded compact sedan wasn't born for the track, it was born to shuttle busy commuters to and from the office, to carry families, to lope along highways on weekend adventures, and to do it all with a bit of a kick.
The 2019 Jetta feels light and easy in your hands, and it's fun enough to throw around in some corners. At highway speed, you will be able to hear a little bit of buffeting, but at city cruising speeds and on most of your errands, the quiet cabin is an excellent complement to the agile handling.
See All Volkswagen Jetta For Sale
VW Jetta Interior comfort features 
The base Jetta S is modestly equipped, but for its low price it's still a pretty good steal: standard premium cloth seats, rear view camera, Bluetooth, Car-Net App-Connect, manual climate control, and cruise control. Bump up just one level to the SE trim, though, and you see where there's an almost $4,000 difference between the two. The 2019 Jetta SE and the R-Line offer automatic climate control, front heated seats, a power panoramic sunroof, and smooth leatherette seat upholstery--with trim-exclusive accents and color options for the R-Line model.
The range-topping SEL and SEL Premium models really get up into luxury-car category, offering heated and ventilated leather front seats, a 10-color customizable interior ambient lighting system, an auto-dimming rearview mirror, rain-sensing windshield wipers, and a lot more. It's a lot more than you might expect from a small sedan, but it's right in line with what you might expect from Volkswagen.
VW Jetta Media and tech
The tech-heavy new 2019 Jetta sedan offers a crisp and clear 8.0-inch touchscreen (standard models get a 6.5-inch screen) media system. The standard Car-Net system with App-Connect supports Apple CarPlay and Android Auto on all models, making it easy to plug in your compatible smartphone and have quick access to all of your apps, calls, texts, and maps.
On upper levels, the new 2019 Volkswagen Jetta boasts a gorgeous 10.25-inch Volkswagen Digital Cockpit screen, that cleanly shows a digital instrument cluster, but can easy toggle into a full-screen Navigation view for convenience. An available 400-watt BeatsAudio™ premium sound system, with eight speakers and a subwoofer, is the first of its kind in the VW line, and is perfect for the audiophile in all of us.
VW Jetta Styling and design
There are some sharp new edges and angles to be found in the new 2019 VW Jetta--including a deep, eye-catching character line that's creased along the body by the door handles. The last-gen model had a similar drawn line, but it was much smoother and a little subtle. The 2019 model isn't going much for subtle. LED headlights and taillights shine bright at the front and back of this muscular little car, accented by a big new chrome bar that stretches across the top of the classic Volkswagen grille.
Visual cues don't change much across the lineup--except for the R-Line aesthetics, of course--giving models like the S the same classy, new-age appearance as the loaded SEL Premium.
Exterior color options for the 2019 Jetta include Silk Blue Metallic, Deep Black Pearl Metallic, Black, Platinum Grey Metallic, White Silver Metallic, Pure White, Tornado Red, Habanero Orange Metallic, and Sage Green Metallic.
See All Volkswagen Jetta For Sale
VW Jetta Safety features
Safety in the 2019 Jetta starts with solid engineering: a "Safety Cage" built into the platform works alongside front and rear crumple zones to direct crash energy away from passengers. Before you ever even get into a crash, though, there are a huge variety of available driver-assistance systems and features available to help prevent it:
Tire Pressure Monitoring System (TPMS)
Rearview camera
Adaptive Cruise Control
Blind Spot Monitor w/ Rear Cross-Traffic Alert
Forward Collision Warning w/ Automatic Emergency Braking
Light Assist
Lane Assist
Park Distance Control
Front Assist
Rear Traffic Assist
Automatic Post-Collision Braking System
For an added boost of safety and peace of mind through tech, the 2019 Jetta can also offer VW Car-Net Security & Service tools, which, while it's not a conventional safety feature, can do things like help you remember to lock doors, and can even call for assistance.
VW warranty
The 2019 Volkswagen Jetta comes with VW's incredible "People First Warranty": a 6-year / 72,000-mile transferable, bumper-to-bumper limited new-vehicle warranty (not just powertrain) that gives you more protection than just about any other car brand out there.

Final thoughts
It's hard to find much fault at all with the 2019 VW Jetta. It's a well-equipped, smartly designed, pretty powerful compact sedan that can get hybrid-esque mpg on the highway, and starts under $20,000 with a standard touchscreen. You're not going to find that in many other compact cars on the market-at least, not in sedans that look this good.