The Volkswagen Tiguan: Bringing the SUV into the Modern Age, with Fun and Style
Many modern SUVs tend to go unappreciated these days as the segment has been dominated in the past by more gas-guzzling powerhouses that put gaudy and, sometimes useless, features at the forefront in favor of quality. The Volkswagen Tiguan is not one of these powerhouses and definitely stands out in the crossover lineup, thanks to its fun-filled drive, outstanding performance, and its wide range of technologies. While this compact crossover is relatively new to the Volkswagen lineup, having been introduced in 2007, it is already poised to become an icon in the crossover lineup, similar to how the Beetle remained an icon among hatchback models for so long.
The Volkswagen Tiguan is offered in 10 different trim levels, giving you a wide range of choices for what types of technology, style, and performance you wish to enjoy. Available trim levels include the S, S with 4MOTION®, SE, SE with 4MOTION®, SEL, SEL with 4MOTION®, SEL R-Line, SEL R-Line with 4MOTION®, SEL Premium with 4MOTION®, and SEL Premium R-Line with 4MOTION®.


Drive in Style and Save on Fuel!
As you turn on the Volkswagen Tiguan and press down on the gas pedal, you may feel a surge in excitement and adrenaline as you begin to coast, all thanks to the standard turbocharged 184-horsepower TSI® engine. This engine enables then Volkswagen Tiguan to travel an EPA-estimated 22 miles to the gallon in the city and almost 30 miles per gallon on the highway, while its turbocharged compressor offering additional fuel savings through recycling engine energy which would otherwise go wasted through the exhaust on most other crossovers. Balancing out the engine is an eight-speed automatic transmission with Tiptronic® Sport mode, which produces a smooth automatic shifting between gears with no stalling. The available Tiptronic® Sport Mode allows you to manually shift gears using paddle shifters for an acceleration that you can customize to suit your own pace!
An All-Wheel Drive Made for Adventure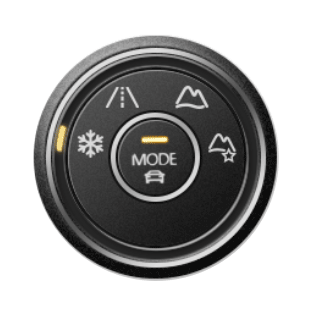 You will notice that many trims come available with 4MOTION® which is the special all-wheel drive of the Volkswagen brand and distributes power between the front and rear axles as needed, adjusting power to suit traction in a variety of conditions. The system can be controlled by the driver, through a wheel on the console which allows you to switch between Snow Mode, On-Road Mode, Off-Road Mode, and Off-Road Custom, depending on your mood and driving conditions.
Step on Inside!
However, before you start up the engine to take that first test drive, you will want to look around at the inside of the new Volkswagen Tiguan to observe how spacious this compact crossover is. Do not let the phrase "compact" fool you, the Tiguan contains ample head and leg room for all of your passengers, whether you choose the five-seat model or the seven-version of this SUV. The three-row Volkswagen Tiguan is one highly sought after by families all throughout the country and contains a spacious passenger volume of 123.9 cubic feet, allowing each row of passengers to move around comfortable even while buckled in. Do not need all that space for passengers? The Tiguan has got your back there too with lots of cargo space to offer behind each row. With all seats upright, the three-row Tiguan contains about 12 cubic feet of cargo volume, but simply fold in the rear seats using the quick release levers, and you will find the cargo bay area expanding with33 cubic feet behind the second row and 65.7 cubic feet behind the first row.
No matter which trim you choose, you will find on the inside of the Tiguan many styles and varieties that reflect the advanced and modern nature of this SUV. Many trims feature comfortable cloth seating, but there are others that come standard with V-Tex leatherette seating; it looks like leather, feels like leather, but it is much more stain resistant and comfortable than many other leather blends you may find in the average SUV, luxury or otherwise.



The Tools of Safety and Security
If you seek the right family SUV, then you will want to know that it contains all of the right features to keep you and your passengers safe. The Volkswagen Tiguan not only offers the right safety features you need, but it also contains a few extra high-tech features available which you may want. While the high-strength steel safety cage of this compact crossover provides excellent impact protection, the many available driver-assist features put control in yours and the vehicles hands so that the need for impact protection does not have to come up. Such available active safety features use special cameras and sensors to operate manty vehicle functions, so that when activated, these technologies help to keep pace with other vehicles on the highway and keep you alerted of close obstructions and hazards, like other cars, pedestrians, and safety cones. Such available driver-assist applications include: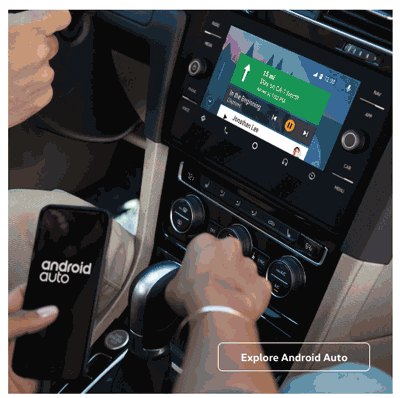 Adaptive Cruise Control
Blind Spot Monitor
Lane Assist
Area View
Parking Distance Control with maneuver braking
Front Assist
Rear Traffic Alert
Your Phone, Your Car, and Yourself Are One
You might think the available technology ends there, but an SUV could not consider itself as "modern" if it did not offer highly useful and entertaining technologies. If you are a lover of all-things convenient, then you might enjoy all that the Volkswagen Tiguan can provide to make the journey more convenient and more entertaining. The Volkswagen App-Connect System allows you to simply plug in your smartphone and enjoy your many features through Apple CarPlay™ and Android Auto™, while the available Fender® nine-speaker premium Audio System produces rich sound quality and puts control in your hands with a 480-watt amplifier.
One of the more popular available features is the VW Car-Net Security and Service, an application you can download to your smartphone which allows you to locate and monitor your Tiguan wherever it is. The system sends you alerts if the sunroof or the vehicle itself is left open, as well as helping you to locate off-street parking information, should you find yourself driving through a crowded city.


Test Drive the Volkswagen Tiguan Today!
The Volkswagen Tiguan aims to put itself above many compact crossovers on the road and bring this segment of automobiles into the modern age, offering technology, safety, and efficient performance when you need them most. Your journey begins anew when you check out the Volkswagen Tiguan, find a trim that suits your needs, and take it for a test drive today!